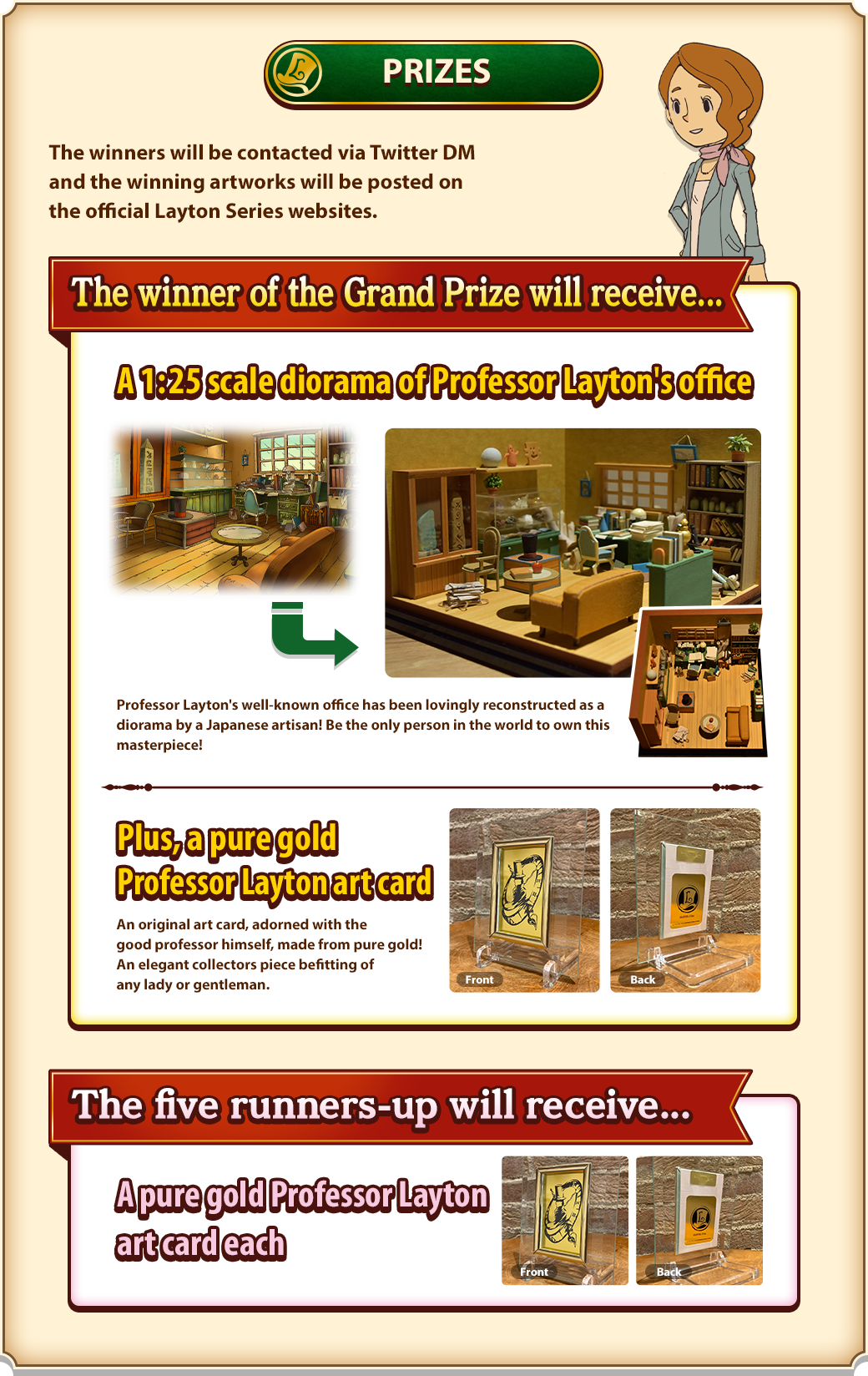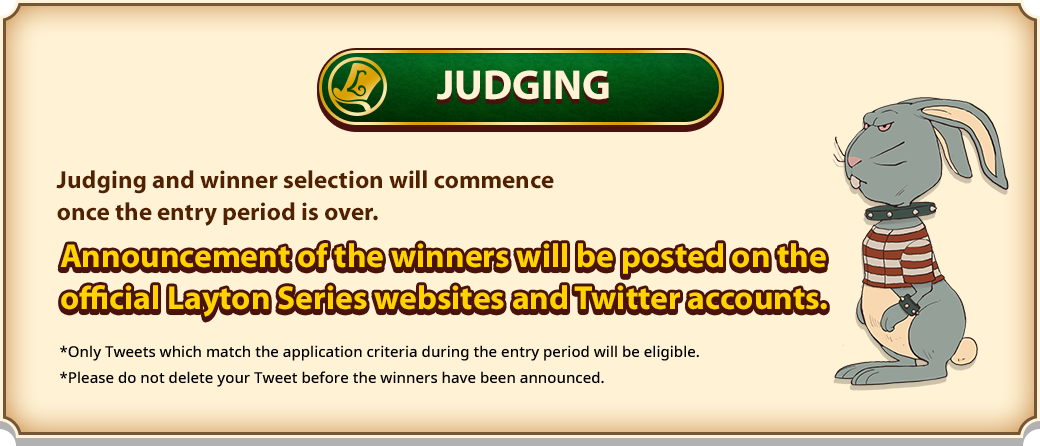 Notes:
*Please check the application criteria when entering this competition.
*So long as the file can be posted on Twitter, there are no restrictions on the file format or size.
*Only artwork such as illustrations, digital art, paintings and drawings will be accepted. Movies and animation are not eligible.
*Only artwork posted with the hashtag #Layton3illustration will be eligible.
*Tweets posted with multiple hashtags will not be eligible.
*Any artwork posted from a Protected Account will not be eligible.
*One applicant may submit multiple entries; however, each applicant is limited to the use of a single Twitter account.
*Any artwork containing characters from outside of the Layton Series will not be eligible.
*Please be aware that the winners' Tweets and Tweets that fulfil the application criteria (including Twitter account name, Tweet contents and artwork image) may be posted or shared on the official Layton Series websites, Twitter, Facebook or other platforms. (We will not retweet, quote or introduce any competition entry Tweets. Retweets and like counts will not impact the judging in any way.)
*Before entering into this competition, all entry requirements determined by LEVEL-5 Inc. must be reviewed and agreed to. Entry to this competition indicates agreement to the above conditions.